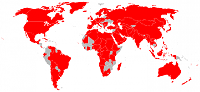 Plant Science Today (PST; ISSN: 2348-1900; DOI: 10.14719/pst) is an open access journal devoted to publish research papers from all areas of plant science to share advances to a wider audience. Currently our user registrations are from 154 countries (see PST's country list). The journal publishes research and review papers and is indexed in Google Scholar and many other indexing/abstracting services. 
The journal invites submission of manuscripts that meet the general criteria of significance and scientific excellence, and will publish:
Original articles (research paper, short communications, etc)
Review articles
Conference reports
Book reviews
Etc.
Interested in submitting to this journal? We recommend that you review the About the Journal page for the journal's section policies, as well as the Author Guidelines. Authors need to register with the journal prior to submitting or, if already registered, can simply log in and begin the five-step process. Alternatively, you may submit your manuscript to pst@horizonepublishing.com for consideration.
Principal Contact
Prof. Noureddine Benkeblia
Editor-in-Chief
Professor of Crop Science
Department of Life Sciences
The University of the West Indies
Mona Campus, Kingston 7, Jamaica
Phone: +1 876 970 6849 Ext.3849
Fax: +1 876 702 4203
Email: editor-in-chief@horizonepublishing.com
Advisory Board
Prof. M. Anne Naeth
University of Alberta
Canada
Prof. Valfredo Schlemper
Universidade Federal da Fronteira Sul
Brazil
Prof. Roni Aloni
Tel Aviv University
Israel
Prof. Klaus Hans Ammann
University of Bern
Switzerland
See list of Editorial board members
Policies
Submissions
Announcements
Publish Research communications for free

We are glad to announce promotion of short papers for the January 2015 issue.
Posted: 2014-09-14
More...

Plant Science Today will launch Print issues

PST is planning to bring out Print issues annually soon.
Posted: 2014-08-28
More...

Change in Author Fee policy

Due to requests from many of you, we are changing our Author Fee policy with effect from 1 September 2014.
Posted: 2014-08-28
More...
Vol 1, No 4 (2014)
Table of Contents
Mini Reviews