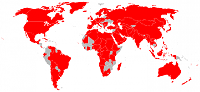 Plant Science Today (PST; ISSN: 2348-1900; DOI: 10.14719/pst; CODEN: PSTLEH) is an open access journal devoted to publish research papers from all areas of plant science to share advances to a wider audience. Currently our user registrations are from 154 countries (see PST's country list). The journal publishes research and review papers and is indexed in Google Scholar and many other indexing/abstracting services. 
Indexing Services
The journal invites submission of manuscripts that meet the general criteria of significance and scientific excellence, and will publish:
Original articles (research paper, short communications, etc)
Review articles
Conference reports
Book reviews
Etc.
Interested in submitting to this journal? We recommend that you review the About the Journal page for the journal's section policies, as well as the Author Guidelines. Authors need to register with the journal prior to submitting or, if already registered, can simply log in and begin the five-step process.
Principal Contact
Dr. K. K. Sabu
Editor-in-Chief
Jawaharlal Nehru Tropical Botanic Garden and Research Institute (JNTBGRI), Thiruvananthapuram - 695562, India
Email: sabu@jntbgri.res.in
Blog: http://kksabu.name
Policies
Submissions
Partner Events
Plant research and its associated technologies have improved dramatically over the last 5 years as a result of the revolutionary breakthroughs in gene editing technologies and reductions in the cost of sequencing. Many plants have now been successfully sequenced and a wide range of biological data sets made available. As a result, plant scientists are now, more than ever, making use of state of the art technology platforms to help explain biological principals, advance research and confer benefits such as crop improvement and breeding by harnessing the greater understanding of plant genomes.
Announcements
Publishing conference papers

Plant Science Today starts publishing conference papers from Vol. 4, issue no. 1 (publication date: 1 Jan 2017) onwards.
Posted: 2016-12-12
More...

New Article Processing Charges (APC) policy

The APC for all papers submitted after 10 Dec 2016 has been revised.
Posted: 2016-12-12
More...

ResearchGate approved Impact Factor for Plant Science Today

Several agencies including ResearchGate has approved Impact Factor for Plant Science Today
Posted: 2016-08-16
More...
Vol 4, No 1 (2017)
Table of Contents
Research Articles