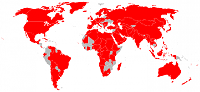 Plant Science Today (PST; ISSN: 2348-1900; DOI: 10.14719/pst) is an open access journal devoted to publish research papers from all areas of plant science to share advances to a wider audience. Currently our user registrations are from 154 countries (see PST's country list). The journal publishes research and review papers and is indexed in Google Scholar and many other indexing/abstracting services. 
Indexing Services
The journal invites submission of manuscripts that meet the general criteria of significance and scientific excellence, and will publish:
Original articles (research paper, short communications, etc)
Review articles
Conference reports
Book reviews
Etc.
Interested in submitting to this journal? We recommend that you review the About the Journal page for the journal's section policies, as well as the Author Guidelines. Authors need to register with the journal prior to submitting or, if already registered, can simply log in and begin the five-step process. Alternatively, you may submit your manuscript to pst@horizonepublishing.com for consideration.
Principal Contact
Dr. K. K. Sabu
Editor-in-Chief
Jawaharlal Nehru Tropical Botanic Garden and Research Institute (JNTBGRI), Thiruvananthapuram - 695562, India
Email: sabu@jntbgri.res.in
Blog: http://kksabu.name
Policies
Submissions
Announcements
Special Section: Target constituents in medicinal, aromatic and food plants

To commemorate inclusion of Plant Science Today to Chemical Abstracts Service (CAS) indexing, we are happy to announce a Special Section on "Target constituents in medicinal, aromatic and food plants" in Plant Science Today.
Posted: 2016-02-05
More...

Chemical Abstracts Service (CAS)

Plant Science Today has been selected for inclusion in the Chemical Abstracts Service (CAS) databases

Posted: 2016-02-05
More...

Relaunched TheScienceJobs.com: A decade of service

One of the popular career websites, TheScienceJobs.com has been relaunched with a simple design.
Posted: 2016-01-17
More...
Vol 3, No 1 (2016)
Table of Contents
Research Articles
Research communications
Special Section: Soil amendments and crop productivity